TECHNICAL INFORMATION
This information is designed to be of assistance to you as you prepare your jobs for film lamination.  Your cooperation will assist us in giving you a quality job within a reasonably short period of time.

---
INKS:
Be sure that your inks are alcohol proof and heat resistant. (ie: do NOT use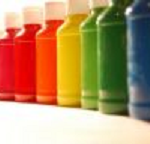 REFLEX BLUE, RHODAMINE RED or PMTA pigments such as VICTORIA BLUE or PMTA GREEN)  Pigments must be suitable to withstand mild alkaline exposure (pH 7.0 to 8.0)
Do NOT use wax such as Paraffin, Carnauba or "Microcrystallin".
No low molecular weight Polyethylene such as "Epolene".
No NOT use Fluoroethylene (Teflon) type additives.
Do NOT use lubricants such as Silicone Compounds, sometimes known as "Paint Additives" or similar products.
Do NOT use Glycols, or other Hydroxyls.  No Alcohol or Alcohol derivatives.
Do NOT use metallic inks.  Use only wax free imitation metallics.
FOUNTAIN SOLUTIONS/AQUEOUS COATINGS:
Do NOT use wax, Teflon, Silicone or similar products in your Fountain Solutions/Aqueous Coatings.
∼Please advise your suppliers of the information listed above.

PLANNING:
∼ Allow a minimum of 1/2″ on each side of the sheet (side guide, gripper, tail   and far guide).
∼ Indicate final trim lines by use of cutting marks:  also mark gripper and side guide.
∼ If cutting marks cannot be printed, please include a ruled-out sheet indicating outer trim lines with each job.
OFFSET SPRAY POWDERS:
∼ Use a minimum of offset spray powder when necessary.
∼ Do not use a liquid spray, vanishing spray or treated powders.
SHEET SIZE & STOCK:

∼ Minimum size sheet we can process is 11 x 17.  Maximum is 54 x 77
∼ Paper – Good Quality 70# text C1S or heavier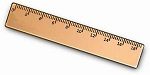 ∼ Board – Good Quality, smoother surface C1S
GENERAL INFORMATION:
Do not corner-cut sheets as they cannot be laminated
Working loss on 5,000 sheets or more is approximately 3%
Working loss on less than 5,000 sheets may exceed 3%
The information contained herein is to be used as a guideline, and is not to be considered all inclusive.  Should there be any questions, we would advise you to send samples to us that we would laminate and return to you for your approval.
We hope this has been helpful when preparing your printed material for lamination.  If there are further issues or questions about these procedures, we at Dikeman, always encourage you – our customer- to call us and discuss the details.